Built to Deliver Your Data
Your partner to harness, monetize, and handle
your company's digital assets more efficiently.
Get Threshold SMB and give your API and Data product a quick sales portal.
Fast.
Gain more ownership of your customers, your contacts and your brand, with this white-labeled, out-of-the-box and preconfigured answer.
You handle the sales, pricing and documentation landing pages. You set security, permissions and entitlements for your API.
Scale and control are the biggest differences between the Threshold Enterprise sales portal solution and the Threshold SMB.
Our Enterprise product is built for large companies and global corporations who deal with massive amounts of information and still seek an easy way to monetize it all.
We could write more about how amazing our products are, but we'd rather let some of our top customers tell you.
Effective data management is crucial to our company's growth and success.
When we were looking for an innovative new approach to improving overall efficiency, we turned to the team at Calculated Systems. They worked closely with us to deliver a tailored, practical solution that fits our needs. Implementing their optimized data flow means our team can focus on developing our next strategies and leave the data management streamlining and performance optimization to the Calculated Systems team.
Noah Nehlich
Founder / President
As a product director in the tech industry, I've worked with a lot of companies and I can say that working with Calculated Systems has been a true pleasure.
Their team is incredibly talented and dedicated to delivering the highest quality solutions. What sets them apart is their deep expertise in big data and their ability to leverage cutting-edge technologies to solve complex problems. Working with Calculated Systems, I feel confident that our data is in good hands and that we're on the path to success. I would highly recommend them to anyone looking for a top-notch big data consulting firm.
Product Director
Midsize Software Engeneering
As a contractor working with sensitive data, we need a partner we can trust. That's why we turned to Calculated Systems for their expertise in big data and cloud solutions.
Their team has a deep understanding of the complexities of working with large amounts of data and they have helped us create scalable and secure data architectures that have been instrumental in our success. Their attention to detail and commitment to delivering exceptional results have been invaluable to our business. We highly recommend Calculated Systems to anyone looking for top-notch big data solutions.
Government Contracting Agency
Get the inside track on the most successful Threshold SMB and Threshold Enterprise integrations, and how these companies have used these products to monetize their digital assets.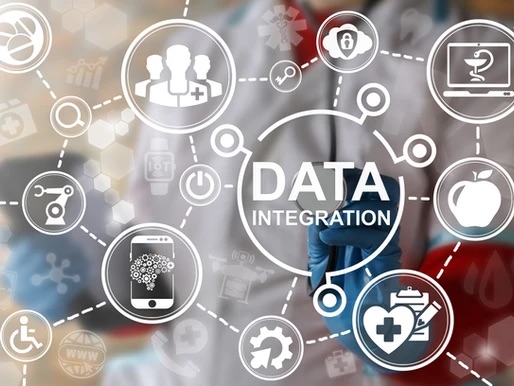 Data warehouses should be adaptable and able to manage a dynamic schema, and we should be able to easily manage data from multiple devices which may be unrelated to one another.
read more
Is Your NiFi Working? Apache NiFi for Dummies is an easy way to learn about Apache NiFi and get started on building your own dataflows. This beginner e-book provides pictures, real-life examples and answers to Apache NiFi 101 type questions.